News
Edna's Kitchen at Castle Park, Bristol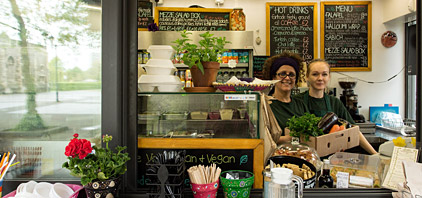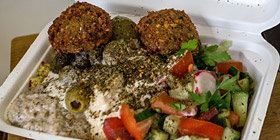 Edna's Kitchen - Falafel to go...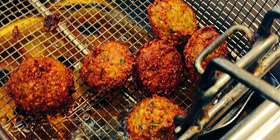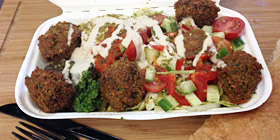 Edna's Kitchen Kiosk
Edna's Kitchen Kiosk will be serving fresh food from 23rd September 2013.
Castle Park, Bristol
View Larger Map
Daily menu
Freshly made Hummus and Falafel, daily Soups and a Salad bar.
Hot and cold drinks.
Homemade cakes.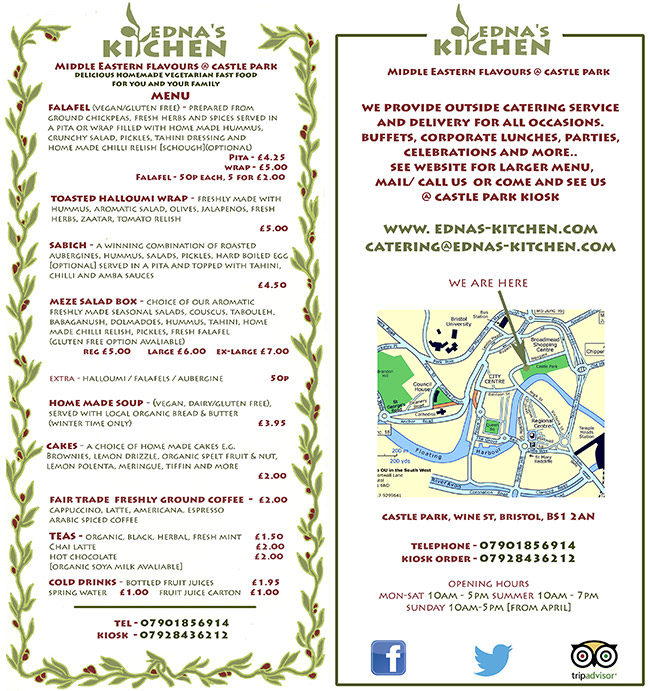 Pre-order for collection or office delivery
Lunch orders must be made before 11am. Call 07928 436 212.
Evening orders for take home meals must be made before 3pm and can be collected from the kiosk.
Deli products available at the Kiosk
Visit the Products page to see our full range.
Catering in Bristol
Edna's Kitchen provides a quality catering service in the Bristol area.
10 things you need to know about Hummus
Said to be a 5,000 year-old dish, hummus is the one thing you find everywhere in the Middle East... and where there's hummus, there's rivalry. Everyone claims their hummus was the first and is the best.
The truth is, no-one knows where hummus originated.
Hummus is the Arab word for chickpeas.
Chickpeas have a shape of the heart. Hummus is a dish that nurtures hearts.
In order to produce good hummus, you must make it with love.
Hummus is food that unites and harmonises - everyone loves it. Make it with chickpeas from Turkey or Syria, olive oil from Palestine, lemons from Israel, tahini from Lebanon, garlic from Egypt... make hummus and not war!
Hummus brings a vision of hope and peace. Israelis joke that the real desire to have peace in the Middle East is to eat hummus in Damascus, Beirut and Ramallah... it's a dream...
Hummus holds a vision of the joy of sharing and unity with all nations. It is food from heaven that belongs to all of mankind. It makes us feel good.
Research shows us why hummus is a feel-good food: chickpeas contain tryptophan, the amino acid needed to make seratonin, a hormone linked to mood-balancing and restful sleep. No wonder hummus is called nature's Prozac.
The growing popularity of the hummus feel-good factor is demonstrated by its increasing global spread, from the Middle East, to the UK, and now to Edna's Kitchen in Bristol.