Testimonials
Edna's food is truly exceptional. She did an amazing job catering for our staff party and so many people commented on how delicious the food was, on the night and for days afterwards! Her food is creative, delicious, and the flavours are perfectly balanced. I wouldn't hesitate in recommending Edna's Kitchen for any type of event!
Pukka Herbs, Bristol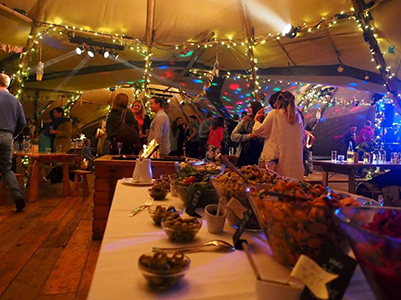 Edna's Kitchen has catered for me at three events - for 20 people through to 100 people. Despite being very reasonably priced, the quality of the food is wonderful and everyone was delighted by the variety and taste of the lunches provided. At my last event, the lunch was the only part of the day to get 100% 5* rating! Edna is a pleasure to work with her and I will continue to use her whenever I have an event.
Jenny Foster, Bristol Fairtrade Co-ordinator
Edna was my first choice for catering a large celebration in November, as I'd tasted the lovely food she made at St Stephen's Café. This was even better! I got compliment after compliment about the gorgeous food from our many guests that evening, and people snapped up her business card. There were lovely fresh salads, mouthwatering brownies and other desserts, and a very able and friendly staff to help us serve and keep the platters topped up. I would definitely hire Edna's Kitchen again for another special occasion.
Valerie Emmot
Edna is a true chef combining not only culinary expertise and beautiful presentation but also the ability to cater for the masses! It would not be exaggerating to say that Edna is a magician in the kitchen and she has always been willing to step in at the last minute to help with big orders.
Frances Hawley, Director 'Health is Happiness'
Edna gave us the perfect menu for our daughter's 21st birthday buffet. All the food was perfectly fresh and absolutely delicious - we had lots of compliments. She made the whole operation so easy for me! I cannot recommend her highly enough.
Isabel Tobias, Teacher and Mum
Dear Edna, Many thanks for doing the food for our Christmas Party on Saturday evening. The feedback was very positive. It was delicious, with lots of different tastes and textures, and lovely to look at.
Thank you again, from all at Horfield Health Centre
Edna and her team were lovely, and the food was a dream! We wanted a relaxed picnic buffet at our wedding, and Edna delivered this. It was a delicious celebration feast. We feel blessed to have had such an enthusiastic person helping to make our wedding day so special.
Kate and Chris
I just wanted to say the most enormous thank you for the food that you provided last night. I have had so many people comment on the evening, messaging and texting me to say how much they enjoyed it, and that it was the best food they had ever eaten at an event! There were quite a few guests who had never eaten middle eastern food before and found it a fantastic new experience. It was AMAZING. There really wasn't much left in the end... lots of people took doggy bags home with them!
Karen Galleger 39forever hafla
Reviews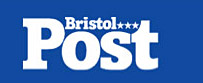 Read the review of Edna's Kitchen Kiosk, Castle Park in the Bristol Post by Mark Taylor, October 2013.