Sorry for the interruption...
Unfortunately, our usual service is suspended due to the current CV19 situation.
Like you, we can't wait to get out again to share delicious, healthy food in the sunshine.
Meanwhile, stay safe and please contact us if we can be of any help to your family.
Welcome to Edna's Kitchen
---
Our ethos is simplicity, community, ecology, organic, healthy living.
We believe that it is your right to eat good quality, fresh, locally sourced food without additives.
Our aim is to provide delicious, healthy, fast food to nurture you and your family without costing the earth.
We provide home-made vegetarian, Mediterranean & Middle-Eastern food.
The Park Cafe is based in the historic Castle Park area in the heart of Bristol.  Serving food and drink daily from 10am to 5pm.
We also cater for corporate events and all other occasions.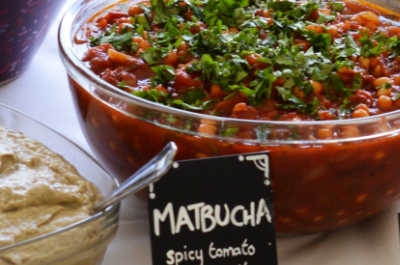 ---
 Edna's food is truly exceptional. She did an amazing job catering for our staff party and so many people commented on how delicious the food was, on the night and for days afterwards! Her food is creative, delicious, and the flavours are perfectly balanced. I wouldn't hesitate in recommending Edna's Kitchen for any type of event! 

---
Edna's Kitchen has catered for me at three events – for 20 people through to 100 people. Despite being very reasonably priced, the quality of the food is wonderful and everyone was delighted by the variety and taste of the lunches provided. At my last event, the lunch was the only part of the day to get 100% 5* rating! Edna is a pleasure to work with her and I will continue to use her whenever I have an event.
Jenny Foster, Bristol Fairtrade Co-ordinator
---
Edna was my first choice for catering a large celebration in November, as I'd tasted the lovely food she made at St Stephen's Café. This was even better! I got compliment after compliment about the gorgeous food from our many guests that evening, and people snapped up her business card. There were lovely fresh salads, mouthwatering brownies and other desserts, and a very able and friendly staff to help us serve and keep the platters topped up. I would definitely hire Edna's Kitchen again for another special occasion.
Valerie Emmot